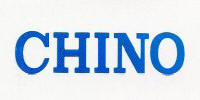 1-800-932-2548
1-636-271-4800
Fax 1-636-271-5528
This page & phone numbers are operated by Servonics Instrumentation LLC
Have you seen the other products we offer

If you would like to have a copy of our catalog in digital form, you can download it by clicking here. You will need Adobe Acrobat Reader to view or print the above catalog after extracting it

---
AL 3000 & AH3000 Series Multi-Point Type Hybrid Recorders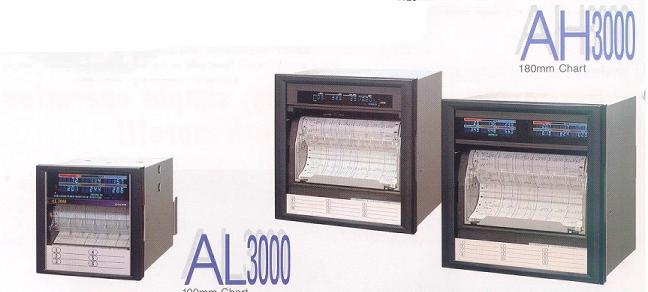 Simultaneous Display of 12-Point Data (AH3000 Series)
Need Specifications for this Recorder? Click Here (Downloads file in Adobe Acrobat Format)
Simultaneous digital displays of multipoint data, Universal Inputs, Package software "KIDS" for data acquisition, Alarm Display/Printings, CE-Marking, UL and CSA Standards.
---
BL & BH Series Hybrid Recorders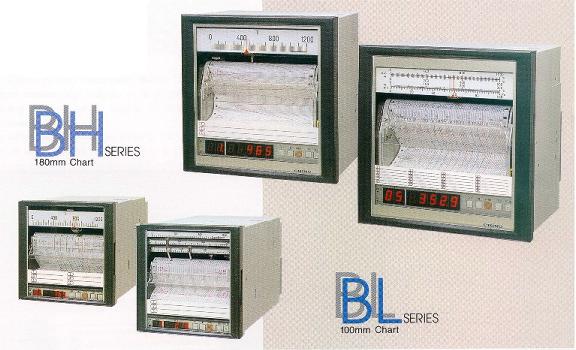 Easy Operation as Conventional Analog Recorders with Various Functions
Need Specifications for this Recorder? Click Here (Downloads file in Adobe Acrobat Format)
The hybrid recorders with easy-to-operate features as analog recorders comprise dotting type (6-point for BL series, 6, 12 and 24-point for BH series) and pen type (1 to 4-pen for BL series, 1 to 3-pen for BH series). Scale plates conforming to input types and measuring ranges as well as digital displays are provided with the recorders to be able to read measured values directly at a glance. The compact and lightweight recorders with depth of only 195mm (6-point dotting and 1-pen types) offer analog/digital recording function, individual ranges for each point, and other conventional functions as hybrid recorders.
Features:
Ready to Run, Compact size, Analog scale conforming to measuring input and digital display, CD-Marking (option), Detachable terminal board for easy wiring, Input signal shift function, Easy instrumentation with communication interface, Abundant functions installed.
---
Non-Contact Infrared Thermometer with Laser Sighting
Need Specifications for this Thermometer? Click Here (Downloads file in Adobe Acrobat Format)
The IR-TA measures temperature quickly form a distance - without contact.
Ideal for applications in fields such as refrigeration show cases, transportation, storage, electronic/mechanical parts, food processing, construction, power facilities, etc.
Features:
Simple temperature measurement from -40°C to 500°C, Laser sight pinpoints measured spots, Automatic-backlit LCD display at dark places by a brightness sensor, Palm size, lightweight 180g, Automatic power off for saving battery life, Maximum or minimum temperature display, Audible buzzer high alarm standard, Emissivity adjustable from 0.30 to 1.90 in 0.01 steps.
---
If you arrived at this page from a search engine click here to go to our main page and see the other products we offer Use your "Back" button if you came from the main page and want to go back You will need Acrobat Reader Version 3.0 or later to view the Literature files listed above, if you do not have a copy of it yet click here to get a copy Adobe Web Site
1-800-932-2548
For Information on our products

us at sales@servonics.com
Products listed on this page are copyrighted by the company listed therein

Read our Privacy Statement