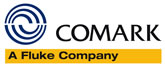 This page & phone numbers are operated by Servonics Instrumentation LLC
1-800-932-2548
1-636-271-4800
Fax 1-636-271-5528
Have you seen the other products we offer

If you would like to have a copy of our catalog in digital form, you can download it by clicking here. You will need Adobe Acrobat Reader to view or print the above catalog after extracting it

---
| | |
| --- | --- |
| Comark Wireless Monitoring | |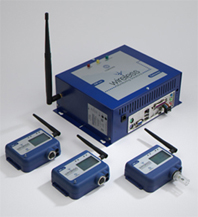 Comark has a range of wireless monitoring solutions offering economic and flexible systems for every temperature and humidity measurement requirement.
Advanced technology ensures high data integrity when data loss is not an option. Ideal for multiple measurement points across any size of site in:
The food industry - production, processing, catering and retail
The pharmaceutical industry - manufacture, storage and distribution
Laboratories - fridges, freezers, cold rooms and incubators
Cold storage and warehousing
Transport
Building management
Environmental monitoring
Horticulture
Animal husbandry
The range of communications options available offers comprehensive alarm management with the choice of sending alarm indications by email, SMS or voice.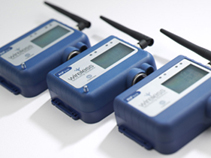 Software enables instant access to data, taking new food and pharmaceutical standards and regulations into account to provide full audit capability for use with HACCP, due diligence and 21CFR Part 11 procedures.
---
---
If you arrived at this page from a search engine click here to go to our main page and see the other products we offer Use your "Back" button if you came from the main page and want to go back If you would like to know more about Comark follow this link to there web site
1-800-932-2548
For Information on our products

us at sales@servonics.com
Products listed on this page are copyrighted by the company listed therein

Read our Privacy Statement